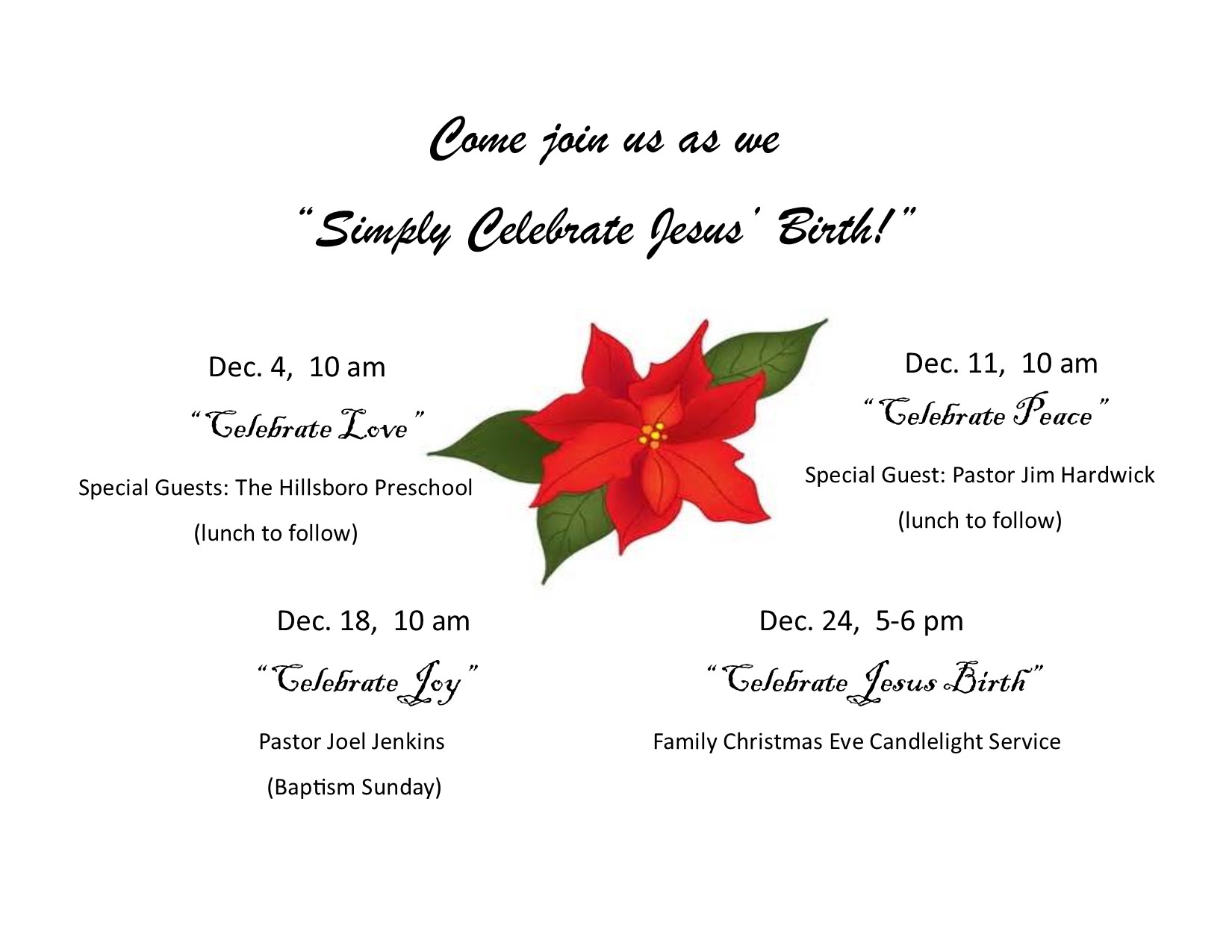 Thanks for visiting our website
Many blessings to you and your family, especially in this Christmas Season.
We hope to see you this coming Sunday...we can't wait to meet you!

Need some time to go Christmas shopping without the kids? Why not drop them off on Sat. Dee. 11, with us,
​from 9-11:30am. Our Parents' Morning out will keep them busy with music, crafts, Bible stories, snacks and fun activities. Register at: signup genius.com. Contact Karen Elias at russellelias@comcast.net for more information.

At Hillsboro we're God's family... and we seek to reflect the love of Christ to our community and to the world.
Hillsboro is dedicated to knowing God's Word, showing God's Love and growing God's Kingdom.