Welcome to Hillsboro
'A Place You Can Call Home'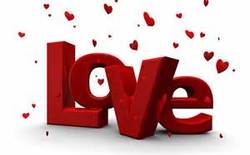 Thanks for visiting our website.
We hope you will come join us this Sunday morning at 10
for a time of Inter-generational worship, with prayer, music and preaching. (All ages gather together to glorify God and to love and support one another). We offer Nursery care up to age 4 and a fun and creative Children's Church experience for kids up to 4th grade. (Your kids will be dismissed to children's church early on in the service.)
Life Groups
have begun again for the winter-spring term. These small group opportunities are a great way to connect with others and grow spiritually. Wed. Fellowship Dinners are from 6-6:30 pm with Wed. Night Life Groups for adults, teens and children following from 6:30-7:30. Our adult group is studying "The Sermon on the Mount" with Pastor Joel. For more information please contact the church office.
​Join us Feb 10, at 7pm for an Ash Wednesday Service of Prayer and Reflection. On Sunday Feb 14 join us for a special Valentine's Pot-luck Luncheon after the service. Come feel the love!
At Hillsboro we're family... and we seek to reflect the love of Christ to Crozet, Charlottesville, Waynesboro and beyond!
We would love to meet you this Sunday! Hillsboro is dedicated to knowing God's Word, showing God's Love and growing God's Kingdom.
---